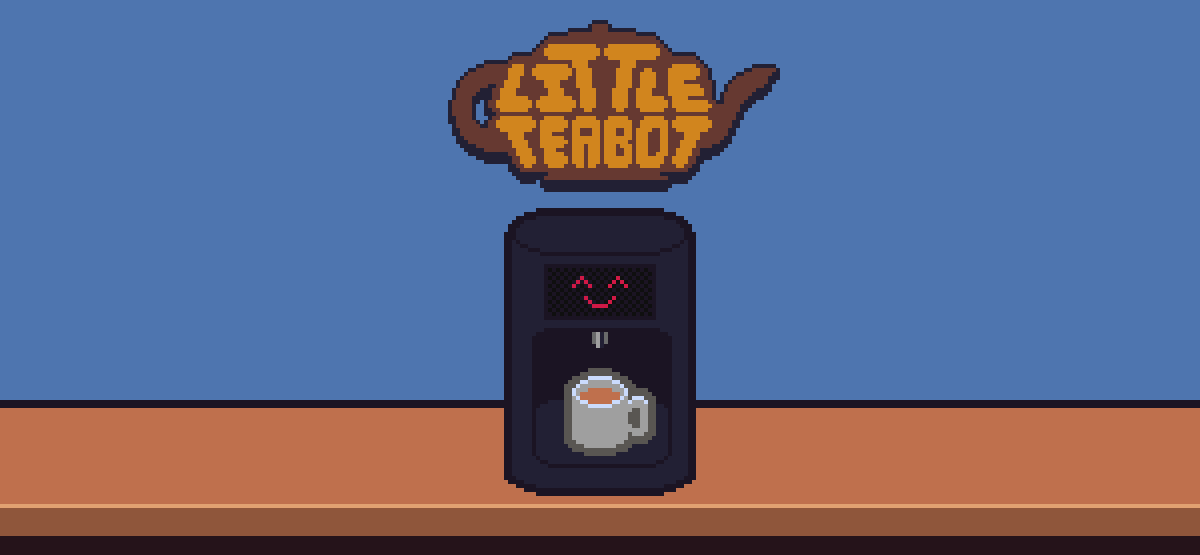 Little Teabot
A downloadable game for Windows, macOS, and Linux
How to Play
This game is an input optional game, where you watch it happen. The only input is clicking on the timer to skip waiting for the next scene.
Created for the "Input Optional Jam", 2019 - https://itch.io/jam/input-optional-jam
About
Winner of "Best Art" for the Input Optional Jam.
Watch 4 office employees learn what kind of tea they like by playing with the new Little Teabot. Will they all find something that hits the spot?
Credits
Game
SystemLogoff - https://systemlogoff.com/
Music
Willfor - https://twitter.com/thewillformusic
Install instructions
Windows
Run Little_Teabot.exe
Mac/Linux
Grab the love2D package, and drag Little_Teabot.love file on top of the package, or launch them though the command: love Little_Teabot.love
https://love2d.org/ or Love2D though your package manager.